Position : Home > News&Events
Autumn Fruits Got on Research and Training Road¡ª¡ªRecording the Second Training Activity of the Young Teachers Group of Mathematics from Tanghu Elementary School
Time:2019-10-07 17:32Writer:Ò¦Ãν¿ Click: times
I love the cool wind and rain in autumn; I love the fruitful autumn fruits; and I love the quiet and smart school opening season-- September. On September 26th, the Tanghu Elementary School Mathematics Youth Teachers' Group led the second training activity under the leadership of Tang Qi.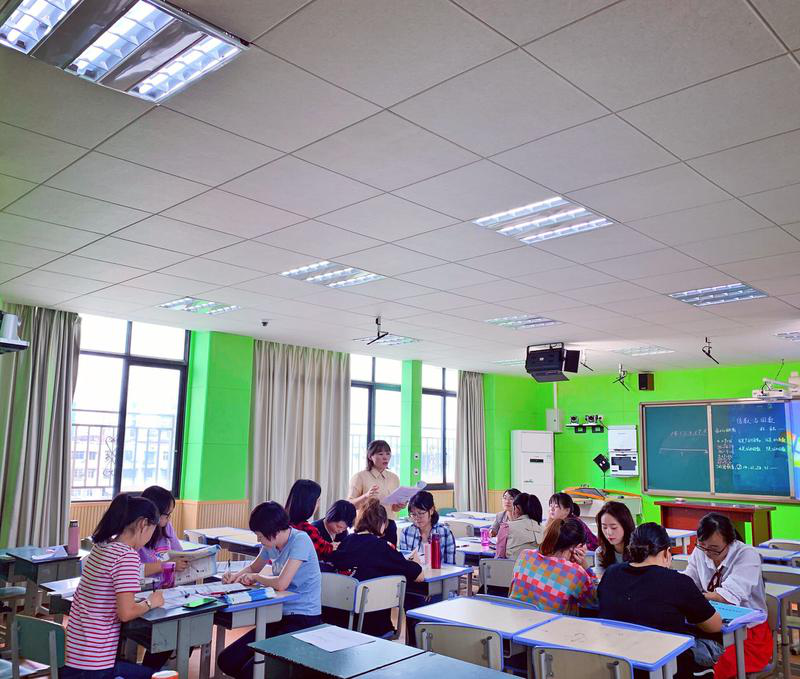 At first, a young teacher Yu Qin from the fifth grade presented a lesson about the "multiplier and factor". During the class, the children thought and exchanged ideas spontaneously about what is the multiple and the factor, and then cooperated within groups effectively to explore the relationship between the multiple and the factor, and how to find a multiple of a certain number. The children's independent inquiry, cooperation and exchange, wonderful reactions, respect for others, sincere evaluation, deeply touched all the listeners present.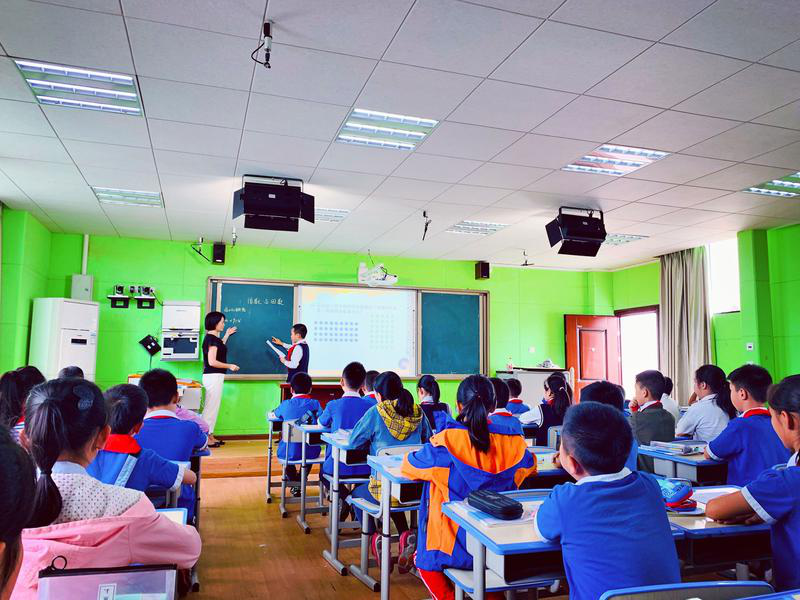 After class, the teacher Tang Qi asked everyone to exchange ideas within groups before evaluating the lessons together. During the exchange, everyone conducted a classroom analysis on the topic of ¡°group cooperation¡±. They agreed that children can naturally think independently, answer questions confidently, and consciously work together which is very good. Then, Tang Qi conducted a summary of the teaching experience for the knowledge section, guiding everyone how to model in this class personally, how to make students not only learn the knowledge of this lesson, but more importantly, the penetration of mathematical methods and mathematical ideas, which can make them focus on key points, solve difficulties, and make the class more operational, so that students can learn skills beneficial for a whole life.
Finally, the two heads of the small family, Headmistress Li and Headmaster Zheng, gave lectures and raised hopes for young teachers. Headmaster Zheng proposed that mathematical language on mathematics classrooms must be standardized, and children can summarize concepts but teachers must sum up normative conceptual language. Headmistress Li proposed that when preparing lessons, pay attention to the design of all parts. What needs to be done in each section should be done in mind. When the children speak in the classroom, they must pay attention to the children and try to understand the children's thinking; do more exercises during leisure time, and have a small question bank in hearts. Ask questions about your students in a timely manner; learn to give time to students and achieve full thinking and communication.