Position : Home > visitors
To Experience International Classes in Korean Culture Week
Time:2016-11-13 14:30Writer:肖凤琼 Click: times
On October 26th 2016, the students from Jinquan School of Korea experienced classes of funny English, traditional Chinese calligraphy and chorus rehearsal with their Chinese partners in Tanghu Primary School.
At 8:30 they came to the English class. "Welcome to Lauran and Celia's restaurant". Lauran, who comes from England, and Celia from Tanghu Primary School acted as cooks to give a situation-based class, which attracted the students' attention and passion immediately. The students were divided into groups and played many interesting games in order to learn the names of the special dishes in the restaurant. Then, Lauran showed them how to make sandwiches. The students had a great time cooperating with their partners to make delicious and amazing sandwiches.
---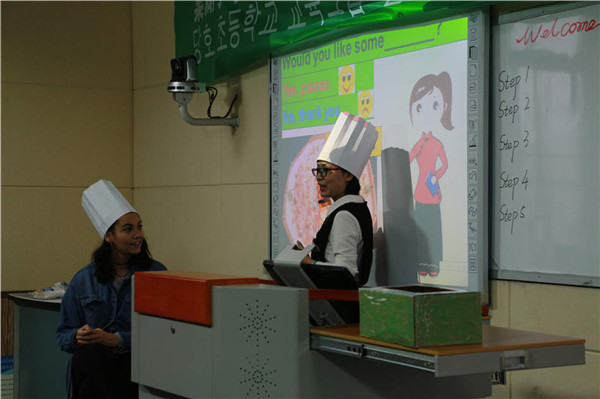 ---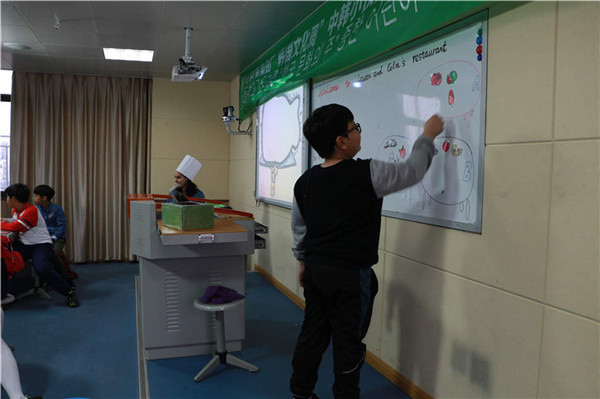 ---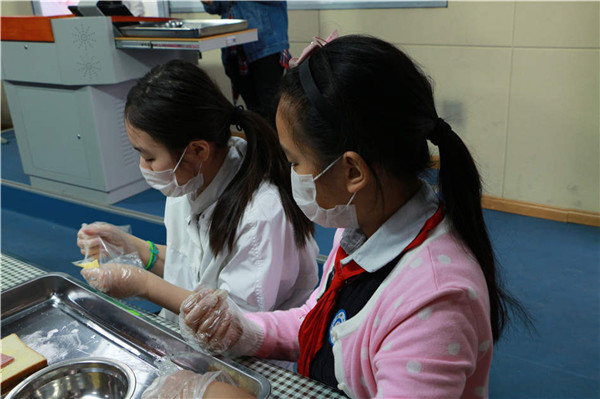 ---
After English class, the students went to Wang Huancheng's class of traditional Chinese calligraphy, which reflects Chinese culture thoroughly. Mr. Wang began his class by leading them to sit upright, just the way we should behave as humans. Then he demonstrated the standard way to write "Don't be over-proud or upset whenever you succeed or not", which the students benefitted a lot from. What's more, Principle Park showed great admiration and his long-time study of Chinese calligraphy. Even though Mr. Park couldn't speak Chinese very well, his writing was of a unique style. This class was good for the cultural exchange between China and South Korea.
---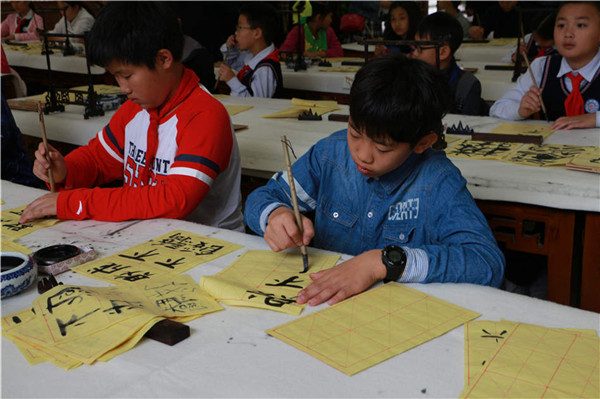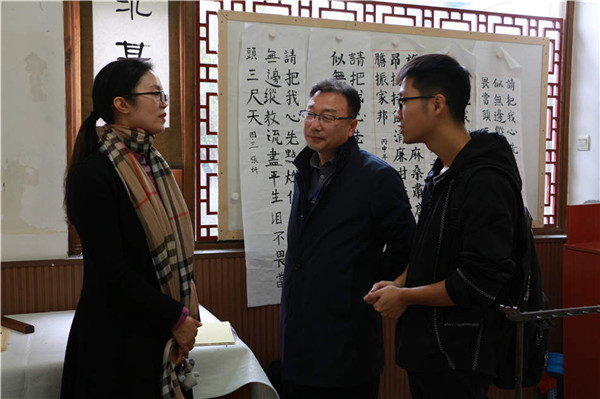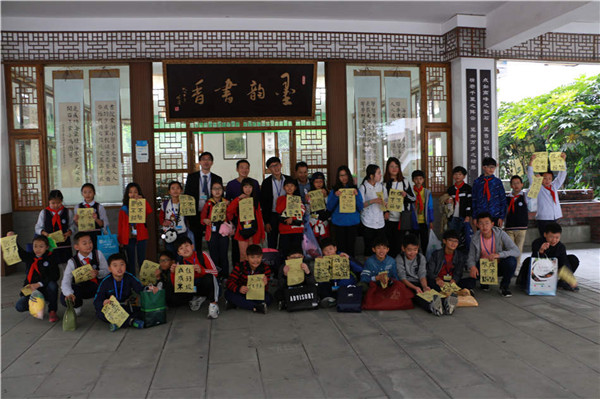 ---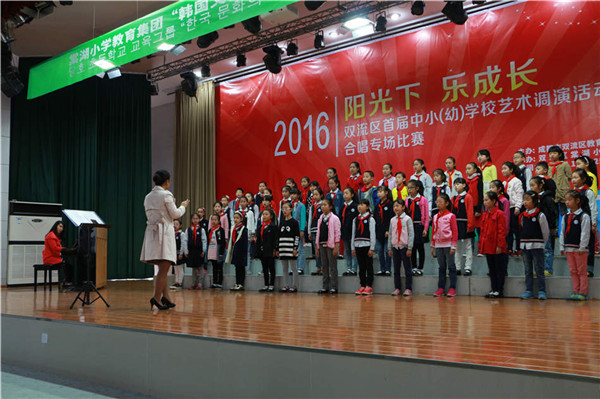 ---
Finally, the chorus rehearsal brought students to a sacred palace which was filled with the beautiful voiced of the students on stage. Beauty is deserved to chase.
---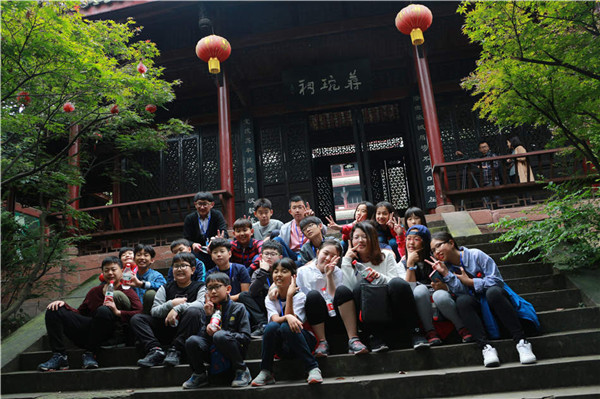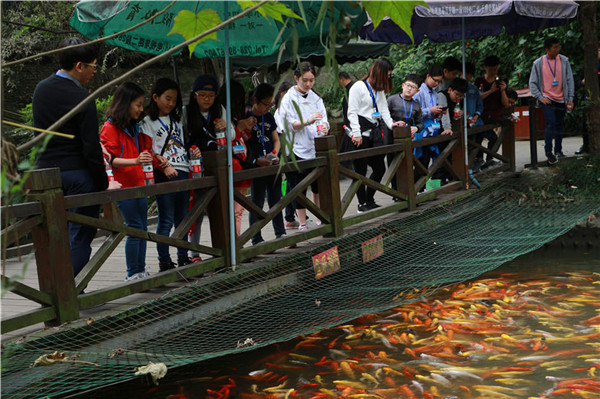 ---
After lunch, they went to Tanghu Park. They visited Jiangwan Ancestral Hall where they learnt the culture of the Three Kingdoms. Thanks to the teacher's introduction, the virtue of Chinese ancestors was well understood by these lovely pupils.
---
Written by Celia. Edited by Jeff.